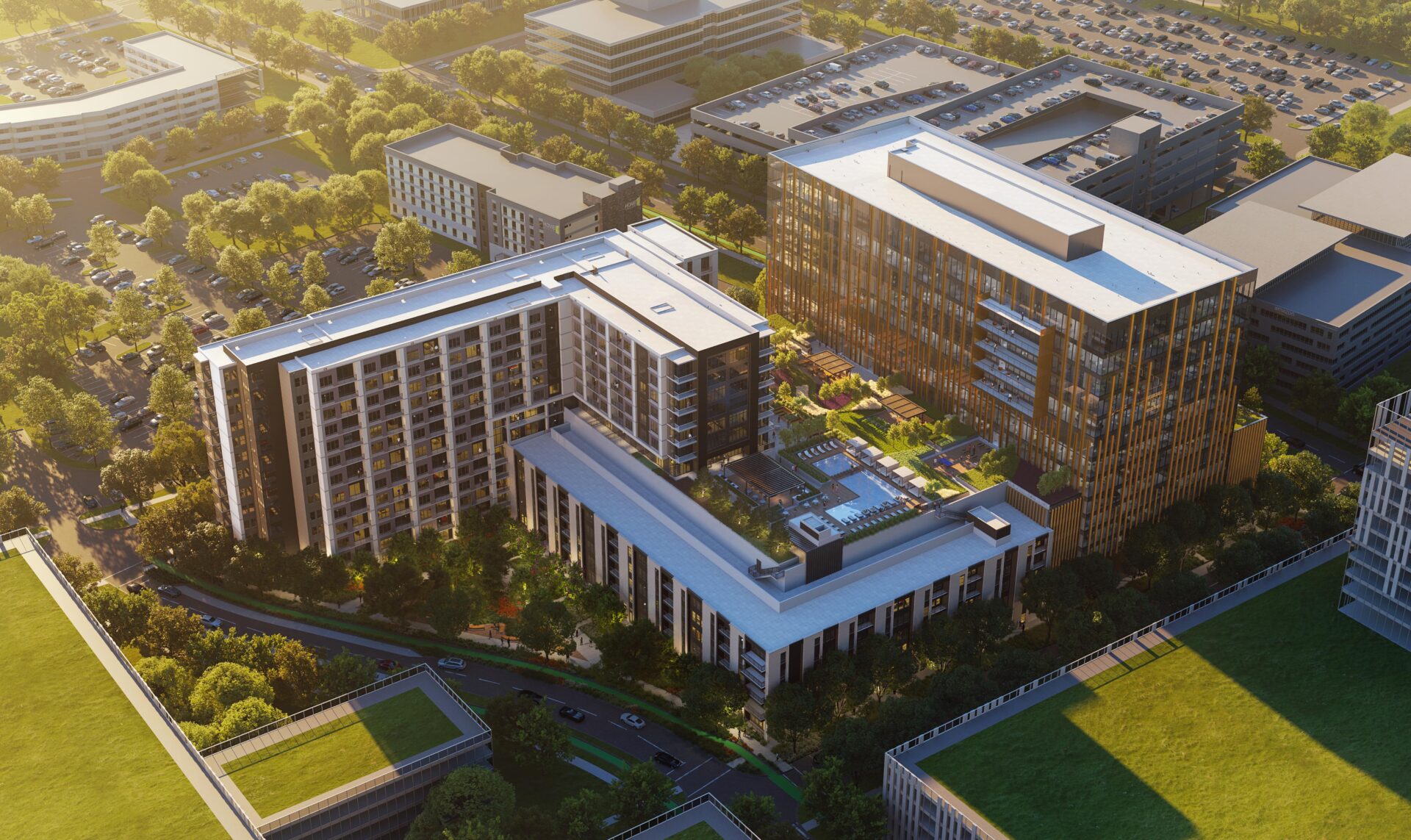 Exploring Uptown ATX, a $3 billion development in Austin, TX
Have you heard about Uptown ATX? It's a new $3 billion development — a 66-acre master-planned community, to be exact — near The Domain in North Austin.
The development from Brandywine Realty Trust will include ~7 million sqft of workspace, apartments, retail, and hospitality.
Some might remember that this project was formerly referred to as Broadmoor + known for decades as "The IBM Campus." The company's website describes the project as a "second downtown."
One Uptown — the development's first phase — is a $328-million, mixed-use project sitting on five acres currently under construction and being developed in partnership with Canyon Partners Real Estate.