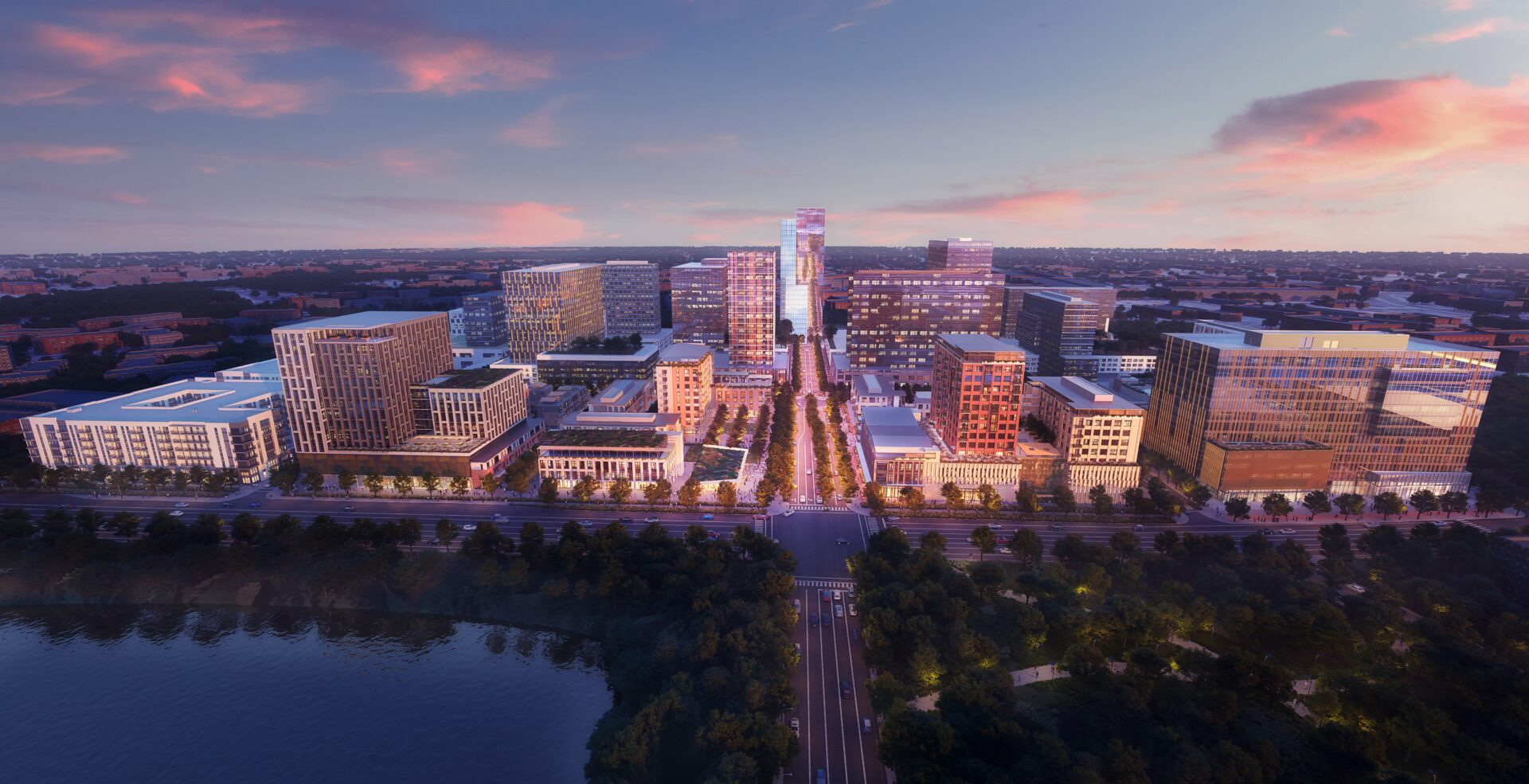 Construction Commences on $3 Billion, 66-Acre, Master-Planned, Mixed-Use Community in the Heart of Austin's Second Downtown
Master developer breaks ground on phase one and rebrands the community as Uptown ATX
Today, Brandywine Realty Trust announced construction is officially underway on its $3 billion, 66-acre master-planned neighborhood, which will introduce nearly 7 million square feet of workspace, multi-family, retail, hospitality, and a new Capital Metro Rail Station. The project, formerly referred to as Broadmoor and known for decades as "The IBM Campus," has been rebranded as Uptown ATX, the largest transit-oriented master-planned community in Austin. The first phase, One Uptown, a $328 million mixed-use project, is underway and is being developed in partnership with Canyon Partners Real Estate.
"We are delighted to begin realizing the ultimate vision for Uptown ATX – which will accelerate establishing this area as Austin's second downtown. This community brings unmatched lifestyle and work experiences and is intentionally designed to prioritize bold architecture, community connections, greenspace, walkability, and mass transit access," said Jerry Sweeney, President & CEO of Brandywine Realty Trust.
Uptown ATX sits at the population center of Greater Austin, and the crossroads of three major highways. In addition to the area's existing multimodal transportation options, Brandywine will partner with Capital Metro to introduce a new MetroRail station at the heart of the development.
"The transit experience – along with our master-plan's over 11 acres of parks, and access to more than 23 miles of jogging and bike trails – make Uptown ATX one of the most unique sites in the country for community building," Sweeney continued. "One Uptown will set the quality and design standard for what residents, workers and the community at large can expect out of the Uptown ATX experience."